The Water Conservation and Quality Improvement (WCQI) grant program, as a component of the Water Management Initiative of the OBWB, is celebrating its twelfth year.
Total available funding for 2018 is $300,000.
The application deadline is Friday, February 16, 2018 at 4 PM Pacific time.
Each year the Water Board (OBWB) looks at where there may be current issues, or gaps that need to be addressed.? These project categories are then prioritized for funding during the selection process. This year the board is putting a special focus on projects which address: Flood and/or Drought Preparedness, Mapping, Source Water Protection, and Water Quality Assessments.
Although certain project categories are being prioritized, the OBWB encourages applications in all conservation and quality improvement categories, including: Education, Conservation, Irrigation, Mapping, Metering, System Improvement, Source Water Protection, Water Treatment Study, Water Management Planning, and Xeriscape.
Please find the Program Guide for the 2018-2019 grant cycle.
We encourage interested applicants to view past recipients for the size and scope of previously funded projects prior to submitting an application.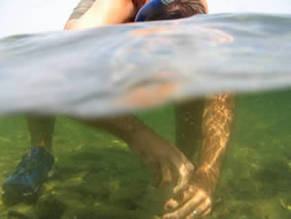 Eligible applicants are:
Local governments
Irrigation or improvement districts
Community and non-profit groups
All applications MUST include a local government (municipality or regional district) board or council resolution of support as part of the completed package. Letters of support from local government staff or other government bodies do not meet this requirement.
Please approach your local government well in advance of the application deadline for this resolution.
For more information, please contact the Operations and Grants Manager at 250-469-6270.
Forms:
(Click to download fillable Microsoft Word documents to your computer):